This is working now.



Still seems like, since the pandemic took full swing, not a single grant has been awarded to anyone who isn't a medical practitioner or someone that's been waiting 14 months + for a grant response.
When will they resume processing of grants? Why are they on a stop for on-shore applicants to begin with?
We don't know the reason why they have stopped.
Certainly, most recent PR visa grants have gone to science professionals…However, I could see a couple granted to IT onshore applicants from March and April 2019…There is probably very few more…I was told on a recent grant from a 2018 applicant.
I could see there have been some invitations issued to medical professions in the last two months for a total of over 400, for sure they will jump the queue and be granted in days.
This may keep delaying grants for old applicants…I hope to be wrong, but that's what it looks like…
Our wish is they keep awarding visas and start from the oldest. However, many of these applications may have medicals and police check expired…I would expect this request, hopefully not, but this keeps delaying…
What a disaster. So much uncertainty and lack of transparency; they're toying with lives at this point. I don't think they understand what it means to live off visa to visa with work/ family obligations, let alone (and god forbid) any form of ambition.
I started thinking this is a dehumanised process…We are treated as numbers…
I agree…It's awful…some of us started this Journey over 6 years ago and doesn't end …
We have been dealing with uncertainty for years as immigration policies keep changing and did more dramatically last few years …We could have missed the chance and won't be sure until we get our visas granted…
We're going nuts.
hi guys I recieved a PR grant in Feb 2020 and i need to make my first visit latest by 1 feb 2021. Given the covid times we are unable to travel. Any idea if there is any relaxation to the date of first visit?strong text
We're about to go into Stage 4 restrictions. Here's another 1.5 months of 0 grants, again.
I've given up on the process!!! The wait has been endless and frustrating! Almost makes me question if it's worth the wait!
No hopes in August…
There will be grants for nurse and physicians…
You'll see their grants processed in hours…Understandable though…but they should do their best to keep processing applications, especially 12+ months
I'm on 17 months now. Kind of worried even if I get the visa there will be little economy left
Well…There will be a global financial crisis…It's expensive to live in Australia without a regular income…These are personal circumstances that everybody should evaluate and plan accordingly …
Don't worry too much…Australia is already in a recession and It could get worse as they are reluctant to open its border and this impacts very badly on the economy for several reasons…This is well known, but they insist on their views of the issue…At some point they'll be forced to take a different path …They keep saying they are reviewing policies from time to time depending how this Covid issue is evolving…
Here the prediction made earlier became true.
For an agriculture occupation, lodgement date last Friday and CO contacted the applicant yesterday.
My prediction is if this guy is able to provide required documents this week, he will be awarded a grant next week.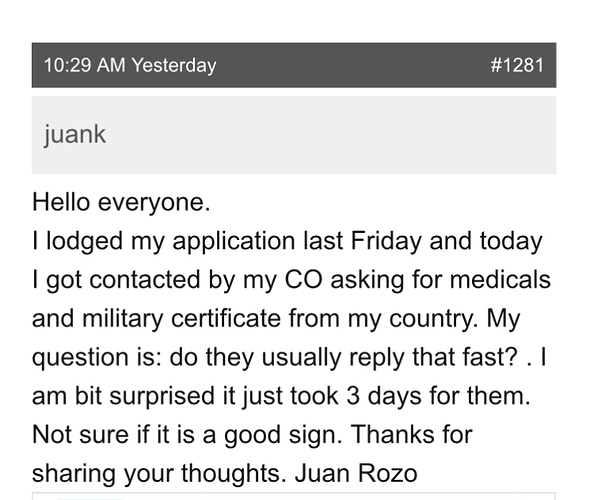 This is an extract from the treasury outlook released on the 27th of July.
They have relaxed requirements to encourage NZ citizens to apply for Permanent visa in Australia.
This seems to be the way the skill program is being reshaped.
If they are saying this is the reason to keep pilling up PR applications may be mere speculation at this stage as the budget is expected by October and just then they will clarify further on this.
The transparency of their visa system is appalling. I get that we are in unprecedented times but there has been zero communication from DHA. Clear indication they have no idea what is going on. The fact that they are now manipulating the system to allow kiwis in is proof of how ridiculous this is.
Well…They do what it's convenient for their interest.
For instance, They are now processing student visas because Universities are desperate and It's the third biggest industry of the country. After they graduate, Government doesn't care anymore. No more cash flow for Universities. They have a graduate visa option only to lure them. Interest in them is over when It's time for them to apply for permanent residency…They don't hesitate to change the skill list or immigration policies ( visa settings) leaving many people out. Unless they do it on purpose to keep people studying and changing their major at a cost of time and money.
The last two months invitations rounds they invited people with 85 points in occupations that were at 95 to 100 points. This to let more people in from the occupations they wanted. Like a game.
This is what is happening now with visa applicantions.
It takes years of life and struggle to learn how this works. If many of us had better understanding of this before embarking in this process, we would have done things differently and be part of the game instead of puppets.
There is a documentary series being aired on SBS on this visa issues. There will be an episode addressing what international students go through to get PR.
You speak words of wisdom. This is a game; had I known what I was getting myself into, I would've avoided countless wasted hours and hundreds of thousands of dollars and put it to good use elsewhere… where I'm not just another number and where my commitment to this endeavour isn't handled like gum you throw away once it's lost its flavour.
Calling it a dehumanizing experience is an understatement. And for the ignorant that say "well why don't you just bloody look elsewhere or go back to your home country" - well it's a bit too late for that now isn't it? Nobody tells you how toxic and expensive of a journey this is. Certified immigration agents (and the DHA's site) need to clearly state the arbitrary nature of PR routes.
Venting won't change a thing, but I suppose it's comforting to know that I'm not the only one that feels this way (though I'm not surprised).
You're right, It's late now. It's wisdom after struggle, pain and time. I would have preferred to be told this from day one and make other decisions, maybe give the chance to other options.
This makes you older and leave you with reduced options afterwards.
There is not much honesty on this process. Student agents are not open about this because they just want an enrolment from you for them to get paid. I went to see a lawyer before making some decisions on this journey. He warned me on some things, but he couldn't predict back then how bad this was going to become.
This forum helps to support each other. I wish we become a strong community and raise a voice on this issue to get our visas granted.
To be clear, this isn't to let kiwis in - it's to convert the kiwis already here into residents (which seems pointless, given kiwis here on a non-protected SCV are less of a burden on the system due to our ineligibility for NDIS and Centrelink, but our on average higher incomes paying full taxes - our visa is a temporary visa, with all the negatives that entails).
The only reason I can see to do this is to pad out the net migration figures (consuming 189 Skilled Independent places) without actually bringing in any migrants. It's arbitrary and it's weird.